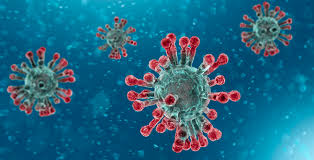 How to arrange a funeral during COVID-19
As a team, we at A.H. Cheater Funeral Directors, understand that feelings of anxiety and uncertainty may be intensified during the current outbreak of COVID-19.
It is understandable that you might have many questions. COVID 19 regulations have made saying goodbye even harder and normal practices have changed. We have put together the following guide which we hope you find helpful during this unsettling time.
What to do when someone dies?
If the death occurs at home, and is expected, you will need to contact the family doctor (or their out of hours duty system on 111) who has attended the deceased. If the death is sudden please call 999 and explain the situation. Once the doctor has attended, please contact us and we will guide you through the next steps. If the death occurs in a hospital or nursing home, the staff will contact the doctor as well as the next of kin and we will then be informed.
Upon this initial call, it is important that we are made aware of any COVID-19 symptoms or indeed if the death is a result of the virus.
The Medical Certificate of Cause of Death will be emailed to the registrar directly from the doctor's surgery so there is no need to worry about this paperwork yourself.
How do I register the death?
Just as before, registering the death needs to occur within five days after death. However, during the current outbreak, all face to face appointments to register a death have now ceased and registrations are being made via a telephone conversation between a registrar and a qualified informant. These telephone appointments usually take about half an hour and all the information needed by the registrar can be found here.
After the appointment, the death certificate will be posted to you and any forms required by us, will be emailed to us directly.
Arranging the funeral
If you have had a bereavement and wish to start the process of making arrangements with one of our qualified funeral directors, please be assured that we are doing whatever we can to make the process as easy and as safe as possible. At this point in time, we are still encouraging contact via telephone or email. However, we understand that this is not always convenient. We can also provide appointments whereby socially distanced seating is provided. Please note that this room is set up to assist no more than two family members. To ensure your safety, we are operating an appointment only system for this and as per government instruction face coverings are required. Upon arrival, we ask that you use the hand sanitising stations provided.
We kindly request that you do not visit our premises if any of the following apply:
you have been in contact with anyone testing positive for COVID-19.
you have been displaying any symptoms of COVID-19.
you have been identified as vulnerable or high risk.
you have generally been feeling unwell.
Can we have a funeral and who can attend?
Yes, you can. Some places of worship remain closed, but some churches are now allowing services. Each local crematorium and church will follow their own set of guidelines, but the maximum allowed to attend a funeral service remains at 30. These numbers are subject to change so please feel free to keep in contact with us and we can provide updated information.
It is advised only a modest number of family and friends of the deceased should travel to and attend the funeral. Overnight stays away from the home are also permitted, though it is advised this should only be with your own household or support bubble, or with members of one other household (in which case social distancing should be maintained).
At this time, the crematoria are not allowing contact with the coffin at the end of the service. This is to discourage people from touching the surface of the coffin without any hygiene control in place.
Mourners at the crematoria are being asked to remain in their cars until the funeral begins, due to the closure of their waiting rooms. Toilet facilities are now open and are cleaned regularly. Hand sanitiser stations are positioned throughout the crematoria and the use of these are fully encouraged. A mask or face covering must be worn and we politely ask that social distancing guidelines are implemented keeping in mind other mourners, crematorium staff and funeral staff.
We kindly request that you do not attend a funeral service if any of the following apply:
you have been in contact with anyone testing positive for COVID-19.
you have been displaying any symptoms of COVID-19.
you have been identified as vulnerable or high risk.
you have generally been feeling unwell.
Vehicles
We have two limousines with a protection screen available to use, if requested. We are taking extra measures to ensure that our vehicles are cleaned thoroughly after each use. Passengers within the limousine are required to wear a face covering please.
Webcasts
For those who are not able to attend the service (including the vulnerable or elderly), all crematoria are providing a webcast service so that the funeral can be streamed online. This means that friends and family can watch and feel part of the service whilst in the safety of their own home. This can be arranged with us directly.
Can I visit the deceased before the funeral?
Families are still offered the opportunity to visit their loved one in the Chapel of Rest at our premises. This may be restricted to family only at present and will be at our discretion and we ask that face coverings are worn.
However, if the death was due to COVID-19 related circumstances we are unable to allow an open coffin. We would however allow the opportunity to sit with your loved ones closed coffin in our chapel.
Can we arrange flowers?
Floral tributes are accepted and appreciated as normal. Most florists are receiving regular deliveries and available on the phone.
Are you able to accept charitable donations?
To avoid the unnecessary handling of cash and cheque donations, we are encouraging the use of our MuchLoved online giving pages. These can be set up by the funeral director and allow people to donate online leaving their name and a personal message. We understand that not everyone has access to the internet and therefore cash and cheque donations are still accepted and greatly appreciated.
Please stay safe and if you have any questions about how we are providing our services, then please do not hesitate to contact us. We are still available 24 hours, seven days a week.