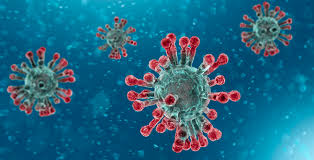 Dear Families and Friends,
A.H. Cheater Funeral Directors have been serving the community for over 100 years and we wish to reassure you that we stand by ready to help you now.
Yours and our staffs safety is of the upmost importance to us. We continue to maintain high standards of hygiene within our premises. We have implemented strict measures to prevent the spread of the virus in our working environment.
If you have had a bereavement and wish to visit us to arrange a funeral, please contact us first so that we can make you an appointment. To ensure your safety we are operating an appointment only system. At present our advice is to consider arranging the funeral over the phone at your convenience, with one of our qualified funeral directors, who will be able to guide you through the options at this time. Of course, this may not be possible for some and our office remains open for those who need to attend in person, although we do have to restrict numbers.
Considering the current situation and to protect our staff, who continue to work during the COVID-19 pandemic, we strongly advise you not to visit our premises if any of the following statements apply to you:
you are displaying any of the symptoms of Coronavirus or are feeling generally unwell
you have come into contact with anyone who has had any of the symptoms of Coronavirus
you have visited any of the "high risk" countries within the last 14 days or had contact with someone else who has
Funeral Services
Suffering a bereavement at any point is extremely difficult and we are aware that during this time, feelings of anxiety and stress will be amplified. At present there may be restrictions placed on the type of funeral service you may wish to have for your loved one. We can help and provide the alternatives or solutions available to assist you in the decision making process. For further guidance on those permitted to attend a funeral please visit the following link:
In line with social distancing advice we are unable to provide limousines.
Our hearts and thoughts go out to all those who have been affected by the virus and whose lives have been temporarily changed due to the restrictions imposed on them. We will do our upmost to help and guide you at this difficult time.
Please stay safe and if you have any questions about how we are providing our services, then please do not hesitate to contact us. We are still available 24 hours, seven days a week.
Best Wishes,
Michael Peace