Pre-Paid Funeral Plans
The care and attention of a local business backed by a trusted national provider
There comes a time in life when making arrangements for your funeral service in advance just makes sense. If this is something you would like to do, we can help.
A pre-paid funeral plan from us is a secure and cost-effective way to make financial provision for your own funeral. It can also help to reduce the worry for those you leave behind.
By speaking to us about your pre-paid funeral plan today, you can secure our professional services for your funeral when it is required. This will allow you to get on and enjoy life, knowing that your funeral will be carried out with the care and sensitivity that are proud hallmarks of our business.
Our compassionate team is here for the people of our community, and has been for over 100 years. Our professional funeral arrangers will be pleased to guide you through the process of pre-planning your funeral, so you can rest assured that your wishes will be met when the time comes.
Click on the documents below to view our pre-paid funeral plan prices and for details of what is included with each plan.
Download the Plan Brochure   Download Price Sheet
We can now offer the opportunity to purchase one of our 4 set plans online. Please click the link below to open our funeral plan providers online purchasing page
About Ecclesiastical Planning Services
Our funeral plans are administered by Ecclesiastical Planning Services, one of the UK's leading funeral plan providers. A specialist financial services group, Ecclesiastical has been protecting people, property and funds since it was founded in 1887.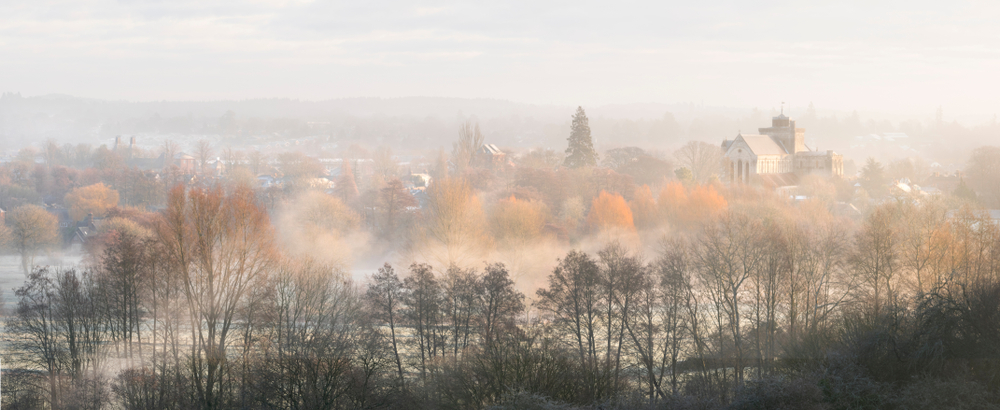 Funeral Plan Questions and Answers
What happens to my money?
Your money is securely held in a whole of life assurance policy, arranged by Ecclesiastical Planning Services, and every penny (minus the initial management fee) is ring-fenced to pay for your funeral service. At the time of need, the money is immediately released to A H Cheater, enabling us to conduct the funeral as set out in your funeral plan paperwork.
What are third party costs or 'disbursements'?
With our funeral plans, you can choose to include a contribution to third party costs, also known as 'disbursements'. These include several of the common components of a traditional funeral service, such as the burial or cremation, and doctor's and minister's fees, which are not provided by us directly. We do not provide these services ourselves and therefore the costs are outside of our control. If these costs are not covered by the plan value at the time of need, there will be a balance to pay.
Do I have to pay for my funeral plan all at once?
You can pay for your funeral plan either in one lump sum or manageable monthly instalments over 1, 2, 3, 4 or 5 years. Instalment Payment Terms and Conditions apply – please speak to us for more information.
Are there any age or health limits?
Anyone aged 18 or over can purchase one of our funeral plans and there are no health or medical questions to answer.
What happens if I move house?
If you move away from the area, your funeral plan can be transferred to another funeral director near your new home. We can put you in touch with Ecclesiastical Planning Services who will help you to transfer your funeral plan. There may additional costs depending on local prices, but this will be made clear at the time of transfer.
What happens if A H Cheater ceases trading?
In the unlikely event that we stop trading, Ecclesiastical Planning Services will look to transfer your plan to another funeral director without asking for additional payment from you, however this cannot be guaranteed. Because your funeral plan pre-payment is held in a whole of life assurance policy arranged by Ecclesiastical, the plan value at the time of death will remain unchanged, should we cease to trade.
What should I expect when contacting A H Cheater about a pre-paid funeral plan?
Our friendly team is always on hand to answer any questions you may have about funeral pre-planning. We recognise that planning your own funeral can be a difficult thing to do, but our staff are experienced professionals with the compassion to help you efficiently complete the process so you never have to worry about it again.
For more information about a funeral plan through us, or to arrange a no-obligation home visit, please call 01794 513393.
Terms and conditions apply to funeral plans – please ask for details.