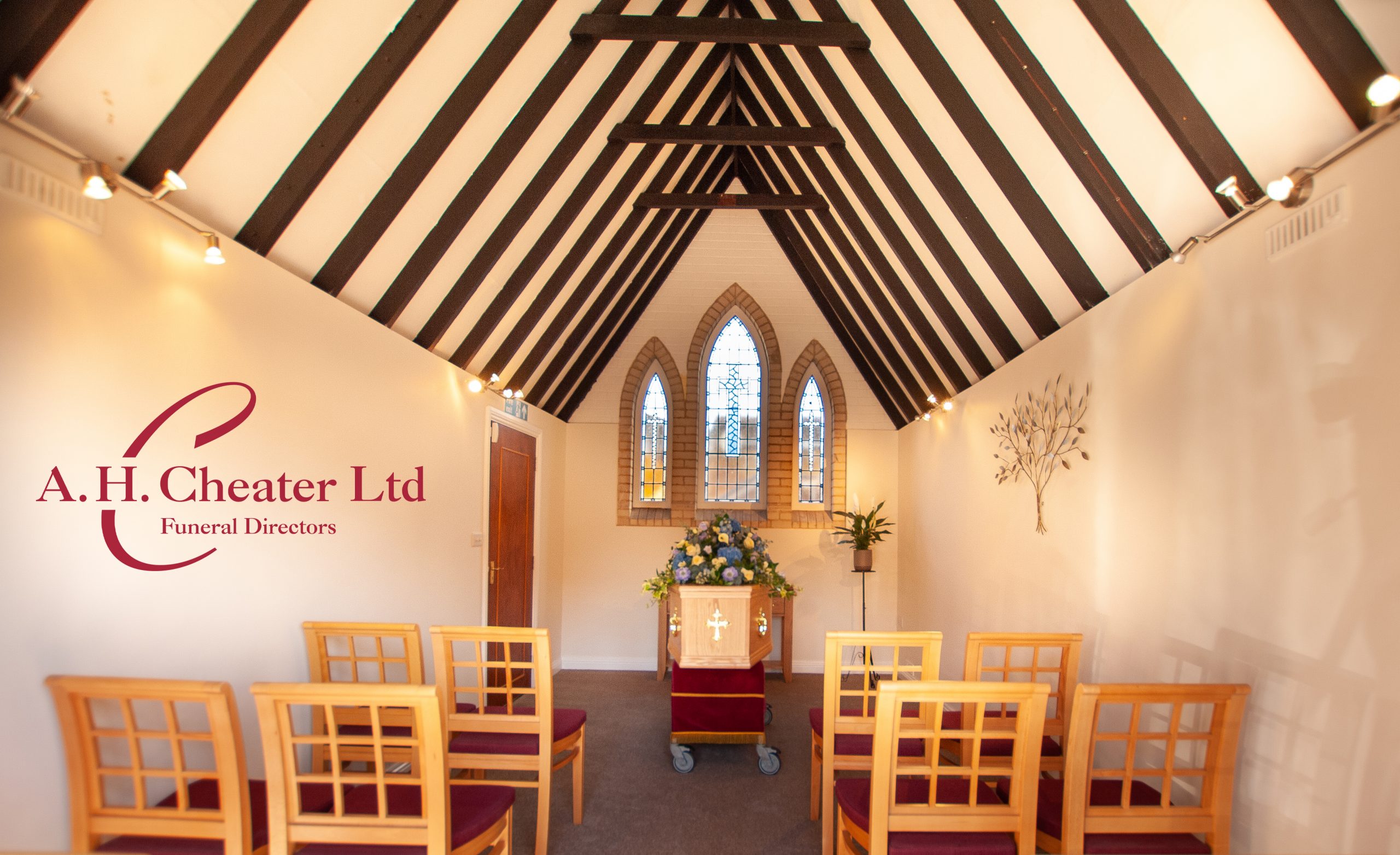 A.H. Cheater Funeral Directors are pleased to announce that its range of pre-paid funeral plans can now be purchased online, from the comfort of your home.
Over the last six months, we have all been spending more time indoors. Many of us have had no choice but to cancel routine appointments, rethink our day-to-day routines and even put off making essential arrangements for the future.
With the launch of A.H. Cheater's new buy-online system, at least one of these things can now be ticked off our to-do lists.
Many people wish to plan ahead for their funeral, with the main motivation being to reduce the worry for their loved ones. Often, people do not get round to talking to their families about the kind of funeral they would like, which can lead to all sorts of anxiety for loved ones when the time comes. But taking out a pre-paid funeral plan is a sensible and cost-effective way to ensure your funeral wishes are known and logged.
A.H. Cheater's new, online funeral plans facility is provided by a leading UK funeral plan provider, Ecclesiastical Planning Services. It enables customers to plan and make provisions with us in just 3 simple steps.
The online application can be completed in just a few minutes. Ecclesiastical Planning Services then arranges for the funeral plan pre-payment to be held in a guaranteed whole of life assurance policy until it is needed. Every penny (minus the management fee) is ring-fenced and cannot be used for any other purpose.
The whole of life assurance company used is authorised by the Prudential Regulation Authority (PRA) and regulated by the PRA and the Financial Conduct Authority (FCA). Funeral plans themselves are not regulated by the PRA or FCA, but Ecclesiastical Planning Services is registered with the Funeral Planning Authority.
For more information about A.H. Cheater's set plans and to purchase online, please click HERE or visit https://www.ahcheater.co.uk/prepaid-funeral-plans/
Terms and conditions apply to funeral plans – please ask for details. At this stage we are only able to offer one of our 4 set plans as buy online. If your requirements do not fit within one of these, a person plan can be arranged with us directly.

01794 513393
peace@ahcheater.co.uk
122 The Hundred, Romsey, Hampshire, SO51 8BY
Sources
1. OnePoll research of 1,000 men and women aged 50 and above on behalf of Ecclesiastical Planning Services, September 2019.
About Ecclesiastical Planning Services
As one of the UK's leading funeral plan providers and part of the Ecclesiastical Insurance Group, Ecclesiastical Planning Services works with over 800 funeral directing firms across the country, providing a safe home for funeral pre-payment funds. Ecclesiastical Planning Services is the plan provider behind Perfect Choice Funeral Plans. Ecclesiastical is a specialist, UK-based financial services group which has been protecting people, property, and funds since it was founded in 1887. Visit www.funeralplans.co.uk